About Us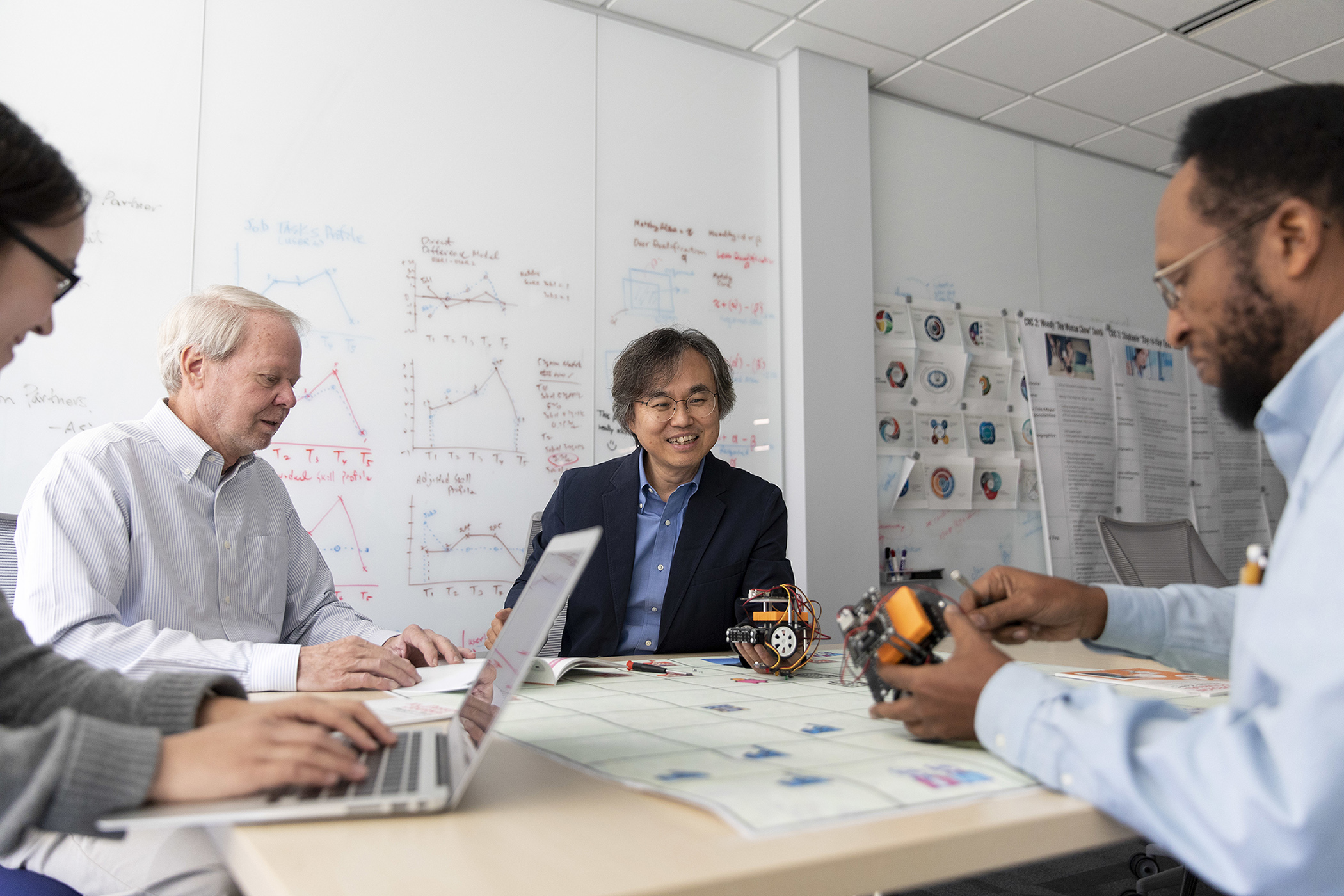 Overview
The Georgia Advanced Computing Resource Center (GACRC) is the result of a collaborative partnership between the Office of the Vice President for Research and the Office of the Vice President for Information Technology.
The GACRC is administered by UGA's Enterprise Information Technology Services (EITS).
The Center provides to the UGA research and education community an advanced computing environment comprised of a high-performance computing and networking infrastructure located at the Boyd Data Center, a comprehensive collection of scientific, engineering and business applications, as well as consulting and training services..
Vision & Mission
Vision: GACRC will be the first place UGA researchers turn to for solutions and services for large-scale computing.
We provide the services that accelerate research
Mission: GACRC provides shared human and technological resources to the UGA community to enable and accelerate research requiring large-scale computing.
"Large-scale computing" refers to high performance digital technologies including servers and clusters, tiered data storage, advanced networks, etc. - including the necessary human resources such as a help desk, advanced user support, specialized knowledge, etc. - as well as their maintenance and continued evolution.
History
The Georgia Advanced Computing Resource Center was established in late 2003 as a partnership between the Office of the Chief Information Officer and the Office of the Vice President for Research. The GACRC is governed by a Memorandum of Agreement between the two offices, with guidance from a faculty advisory committee and day-to-day leadership provided by the Director of Research Computing.
The GACRC was founded, in large part, because it was apparent that the time and technical expertise required to manage high-performance computing and database platforms, software, storage, physical security, cyber security and telecommunications can be very significant. This is even more true as the scale of information technology infrastructure increases in response to trends in research methods and instrumentation.
Frequently, failure to use best practices in system administration, security and documentation of operating procedures are exacerbated by the relatively high turnover rates of technical staff, graduate students and postdocs in research groups and result in unacceptable risks for the loss of data, unacceptable risk of security compromises and other inefficiencies in support of lab operations. The GACRC overcomes these issues by maintaining a professional, career-minded staff of technical experts whose sole goal is to support the information technology needs of UGA's research community.
Operations
The GACRC has a full-time staff of ten, specializing in Linux/UNIX system administration, storage administration, scientific computing, virtualization, and database administration.